Jobs for professionals – workers for clients
Build with us without intermediaries!
Jobs for professionals
Eurowork offers a new kind of cost-effective cooperative business model for the construction sector – without intermediaries.
Eurowork already provides security and a better income for over 1,000 professionals and supervisors.
Workers for
clients
Eurowork provides skilled professionals for all kinds of building and renovation projects quickly. Find the right professionals for your specific needs from among our over 1,000 workers.
Eurowork is a construction firm that was founded over 20 years ago. All our professionals have been interviewed comprehensively and individually.
Osallistu työkalusetin arvontaan!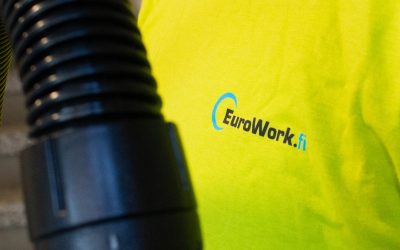 The vocational further training and personal mentoring maximise your work efficiency and income. The availability of the service in your own native language creates security. The new kind of cooperative business model enables entrepreneurship without risks. You will...
read more
Join us!
The same job, a better income!
Submit a quote request!
The right professional for each job